We are located in Green Bay, Wisconsin and have been in the entertainment booking business for over 15 years. We have a large selection of great local and national performers that we work with. Whether you are looking for the perfect wedding DJ or wedding band, or entertainment for your corporate event or party, or children's entertainment for your child's birthday, bar mitzvah, or graduation party we've got just what you are looking for. Whether you are looking for great entertainment in Green Bay, Appleton, Neenah, De Pere or anywhere in Northeast Wisconsin…you can count on us to find you exactly what you are looking for.
Finding you the best entertainment for your event is our #1 priority, Whatever your entertainment needs are we can help!
Planning a corporate event? It can seem overwhelming no matter how big or small the event may be. We have lots of experience planning corporate events and want to help you with the process.
Here's a Corporate Event Planning Checklist to help you stay organized and on track! The checklist has blank spaces for you to customize to your event.
Click the Image Below to Download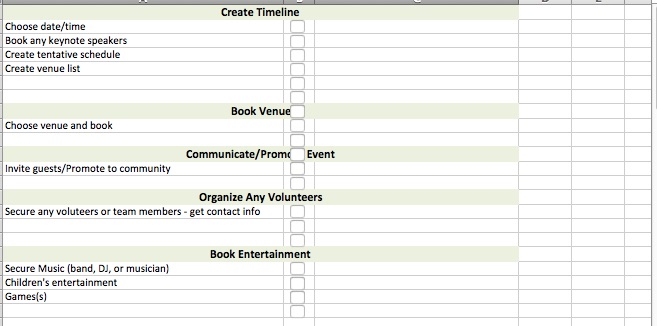 Create Your Timeline
Choose the date and time of the event. Consider any keynote speakers or entertainment. After that it's time to create your tentative schedule of events and create a list of venues to consider.
Book Your Venue
After reviewing venue choices, it's time to choose the best one! This can be the most difficult to find the perfect venue so take your time and be sure to ask lots of questions.
Organize Any Volunteers
If you need volunteers for your event, it's time to find and organize them. Be sure to gather all contact information so you're able to communicate with them.
Communicate and Promote Event
Communicate events to guests and/or community. If promoting your event, start promoting early to gather lots of attention.
Book Entertainment
Book entertainment for your event. Secure keynote speakers, music, children's entertainment, etc. Choose any additional entertainment for your event. If this is a large event, this is something you can delegate.
Choose Food and/or Drink
Choose the food and drink for your event. This is something else you can delegate if necessary. Be sure to consider mealtimes and dietary needs.
Secure Rentals
Book any rentals you may need for your event such as chairs, tables, tablecloths, decor, etc. Arrange for any setup or tear down either with your vendor or the volunteers.
Create Any Signage
Gather and/or create any signage you will need for your event. Create and order any printed materials.
Confirm Timeline
Confirm timeline and communicate to volunteers expectations. Finalize any details with vendors and volunteers.
Enjoy Your Event!
Planning an event should be fun, not stressful! However, knowing that bad entertainment can make or break your event you worked so hard to plan can make you feel stressed. Work with an entertainment booking agency to ensure you have the best entertainment for your event.
Here are 6 tips for booking quality entertainment with an entertainment booking agency.
1. Plan Early
Start booking your entertainment as early as you can. The earlier you start researching your entertainment, you'll have a better chance of booking the talent you want. Booking through a talent or entertainment agency eliminates a step in the planning process. Let your booking agent make all the phone calls and emails to help find you the best entertainment for your event or wedding.
2. Create a Budget
Have a fairly firm idea of your budget before you call entertainment booking agent. Unless your budget is unrealistic, he or she will be able to work within your budget. If your budget just does not work with the entertainment you had in mind, the booking agent will help you find a different type of entertainment to keep you in budget.
3. Think About Location and Size of Your Event
Are you thinking about booking a five piece band for your corporation luncheon of 25 people? Live bands are fantastic entertainment, but a small luncheon might not be the best setting. Your entertainment booking agent will help you book the best entertainment for your event. An acoustic performer or string quartet would be perfect for a small group.
4. Think About the Style and Theme
Is your event family-friendly? Is it an outdoor company picnic? Think about what types of entertainment would work best for your event! Family-friendly event? Consider booking children's entertainment like face-painting or a magician. Outdoor company picnic? Consider live bands and musicians. Relay the style and theme about your event to your booking agent.
5. Have an Open Mind
When you call a good booking agent, he or she will be able to help you plan great entertainment for your event. Even if you're not completely sure what kind of entertainment you're looking for, let them be you experts. Maybe you're thinking a comedy performance would great entertainment, but you're worried about the quality of the comedian. A booking agent will only book someone they know will do a great job!
6. Be Upfront About Special Requests
Do the musicians need to be able to perform a certain song? Need the comedian to keep it clean? Relay any special requests when you book or as early as possible. Your booking agent will be able to communicate that during booking or you can as soon as you have a special request.
Enjoy Your Event
Once the big day has arrived, take the time to enjoy the event you worked so hard to put together!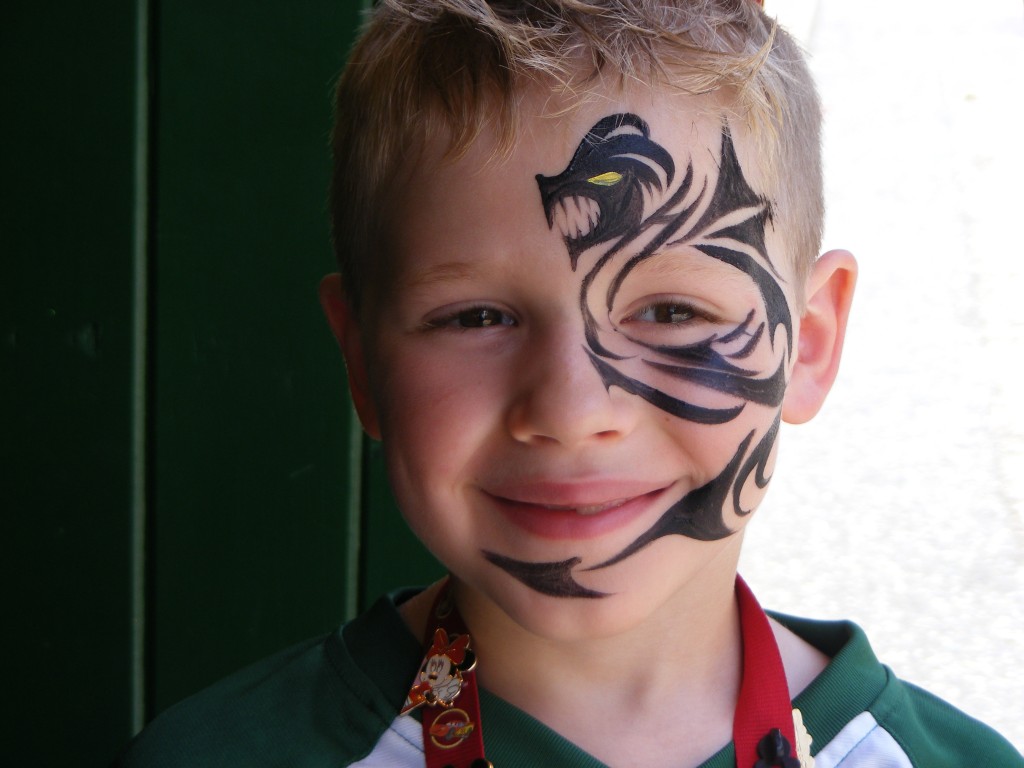 Yesterday, we booked out the Amazing Miller & Mike for a company family picnic. Miller & Mike put on 2 shows as well as provided some roving entertainment. If you are looking for some Great Family Fun at your next event I would highly recommend Miller & Mike. Their show is fun for all ages and will bring smiles to the faces of both young and old.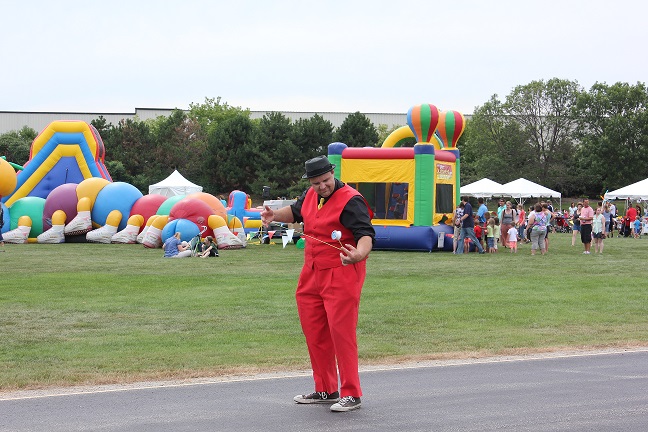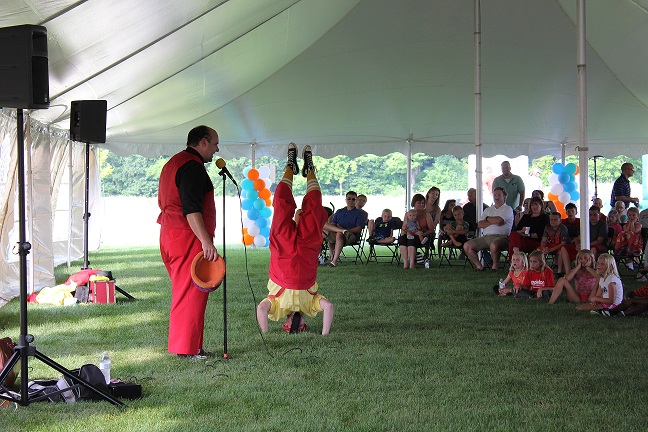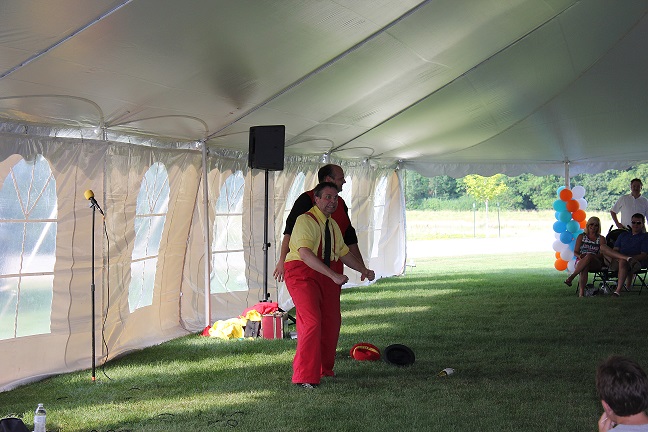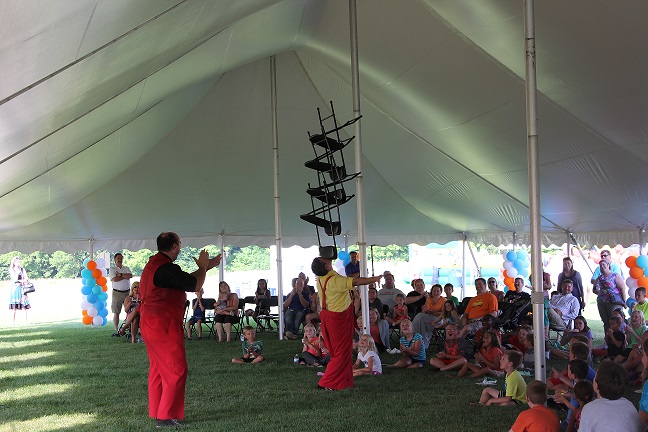 Music is the most important entertainment at any event and it can be stressful to choose the right one! There are three major types of music entertainment; DJ, band, solo artist. Sometimes the type of music you want to book is more obvious. Looking for music for your small corporate event? A solo artists would probably be a better fit. Hosting a large charity event outdoors? Then a band or DJ would work better.
Booking through a booking agent would be helpful because they have lots of connections to different types of music and the experience to help you decide which type of music would work best for your event.
DJ to Get the Party Started
DJs can play a variety of music that a live band or solo artist might not be able to accommodate. If your event might want different styles of music such as country, rock, and hip hop then a DJ will be a better route. The DJ can act as a master of ceremony and help move the event's timeline along. A DJ is more cost effective than a band, if on a budget.
The Energy of a Live Band
A live band can bring a fun energy to any party or corporate event. Most bands can play a variety of fun cover songs to get everyone at your event dancing. If you're considering a band, ensure your venue can accommodate all of the band's equipment. Hiring a live band can be a more expensive option.
The Elegance of a Solo Artist
A solo artist can be a perfect fit for a small, formal event. A violin or piano can be a perfect backdrop for cocktails or dinner event. If your event is going to be shorter than a few hours then hiring a solo artist can be more cost-effective than hiring a full band or DJ. However, hiring a solo artist you will be more limited with you music choices.